Career Opportunities
The BeneScope Team - not just a job!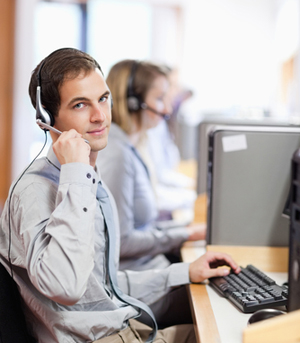 The BeneScope team member is a special person.  We are seeking  individuals who are serious about a career in claims advocacy and benefit navigation services.  We look for someone with "hands on"  experience in some area of the health and/or health insurance industry (health insurance billing, customer care, medical billing, nursing, social services with an emphasis on problem solving, etc)
The individuals we choose must be willing to become subject matter experts.  They must be willing to receive and internalize extensive training in new systems, codes, and industry changes as well as the utilization of computer based/web based programs. 
Above all, the individuals we are seeking must be committed to personal excellence and must have a compassionate and patient nature.  Excellent communication skills (verbal and written) are essential and a solutions oriented outlook is critical.  If you are always the one who "solves the problem" and gets things moving again, perhaps you are destined to be a BeneScope team member!
When we discussed the type of person who will become a member of our team, the words "patience" and "caring" as well as "detail oriented" were frequently used.  Then someone said that magic combination of words that best describes our team member:  "a person who is willing to work so effectively and with so much patience and care that they actually become someone's hero".   The clients that  our team members  deal with are frequently individuals who have on-going health problems or family health issues, and they may have just received a claim denial or a bill from their health care provider who has not been paid by their insurance.  They are upset and they are often frightened.  The continued health of their family member may hang in the balance as large unpaid claims may cause a secession of medical care.  Or perhaps they are dealing with  the inability to buy needed medications that, for some reason, are not being covered by their carrier at present.  The BeneScope Liaison who answers their call must be many things to them; a counselor, an expert, a guide, the person who calms their fears and helps them  work toward solution and resolution.  In short, the BeneScope Liaison becomes their hero, taking the pressure and frustration away by their tone of voice, their patience, and their willingness and ability to help.
So, we are looking for a few "heroes" and, as members of the BeneScope team, they will receive training and development opportunities, a strong compensation package with exceptional benefits and a great working environment.  But most importantly, they will know, every day, that they make a difference in people's lives and that, each day, is an opportunity to gain personal satisfaction in their career choice and in their interaction with their BeneScope team members and clients.   Interested?   Does this sound like a career that would bring you the satisfaction and the opportunity that you need?  Submit a resume and cover letter electronically to Pat Simmons at psimmons@benescope.com.  All resume submissions will be reviewed.